Although most buildings undergo a fair amount of wear and tear, parking garages typically incur the most due to their nature. These structures are directly exposed to the changing weather conditions, and they endure a heavy amount of traffic. Because of these conditions, parking garage slabs and joints are typically cracked. These cracks allow for water intrusion which in return causes rebar corrosion and overall structural failure of metal components.
Luckily, these issues can be fixed. Using a silane or urethane parking deck coating application, we can eliminate water intrusion from open concrete slabs. In addition to this application, silicone or urethane sealant
will be installed to eliminate the possibility of rebar corrosion.
Additional Parking Garage Maintenance Services:
Exterior Painting
Parking Lot Restriping
Below Grade Waterproofing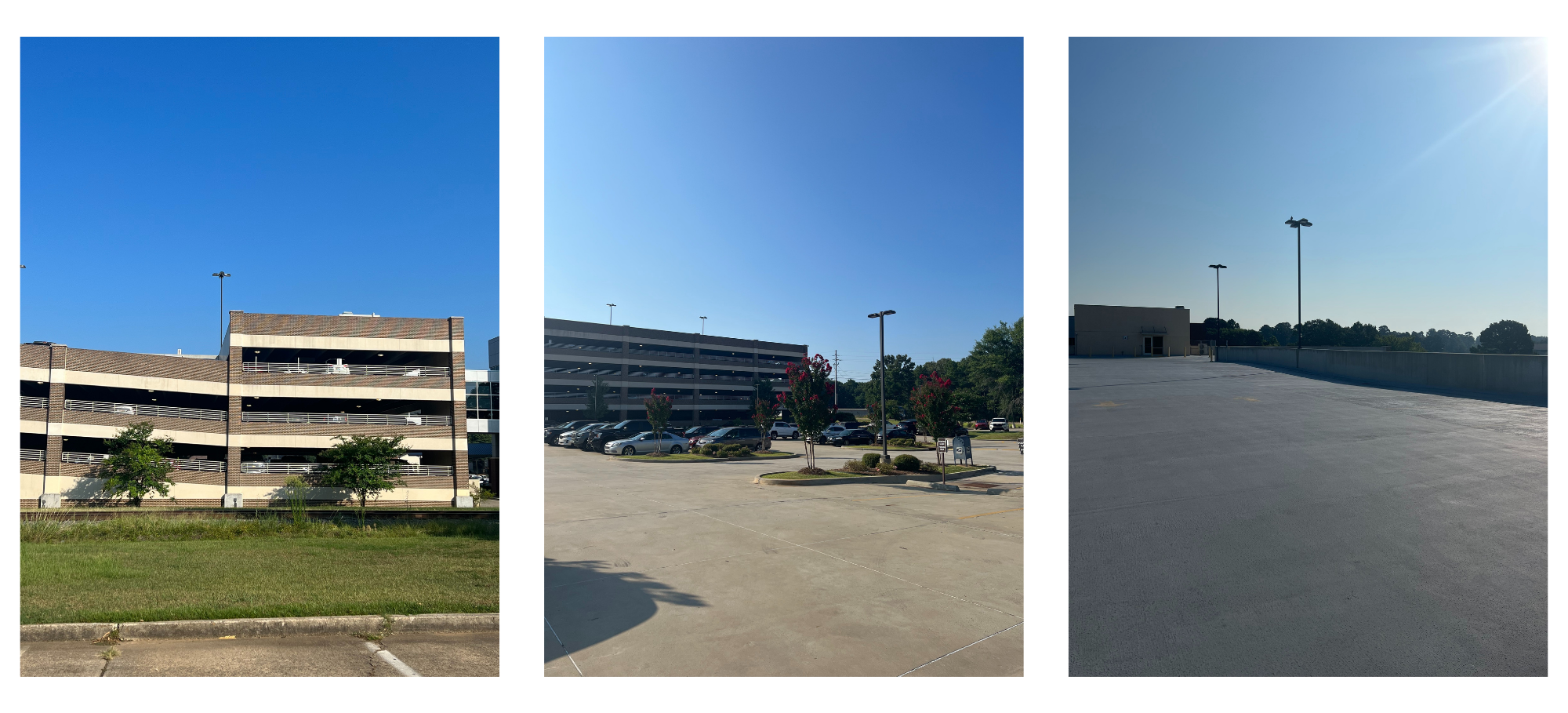 ---